Americas
United States
ScanCAD International, Inc.
Email: [email protected]
Shipping address:
26437 Conifer Rd.
Conifer, CO 80433  USA
Mailing address:
P.O. Box 598
Morrison, CO 80465-0598  USA
Main office phone: +1 303.697.8888
Main office fax: +1 303.697.8580
Ann Arbor, MI Satellite Office
Direct line: +1 734.994.8626
Main office phone: +1 303-697-8888
Main office fax: +1 303-697-8580
Africa/Middle East
Eqypt/Saudi Arabia/UAE
HiTec Solutions
Contact: Mohamed Tawfeek
Email: [email protected]
Phone: +971 4 269 7337
Web: www.hitec-ams.com
Israel
RDT Equipment  & Systems Ltd.
Contact: Baruch (Buki) Drori
E-mail: [email protected]
Phone: +972 (3) 645 0778
Fax:      + 972 (3) 645 0760 
Web: www.rdtest.co.il
South Africa
Zetech
Contact: Zalman Orlanski
Email: [email protected]
Phone: +27 11 789 3230
Fax: +27 11 789 3233
Europe
Denmark
Eltraco ApS
Contact: Mikael Thomsen
Email: [email protected] 
Phone: +45 4565 1030
Web: www.eltraco.com
France 
GemAddis
Contact: Claude Wehrung
Email: [email protected]
Phone: +33 450 693 902
Fax: +33 450 52 27 95
Web: www.gemaddis.com
Italy/Switzerland(Ticino)
Contact: Romeo Crisà
Email: [email protected]
Direct: +39.335.5990059
Fax: +39.02.93650197
Germany/Austria/Switzerland (Deutschschweitz)
GS Electronic Vertriebsund Service GmbH
Contact: Joachim Schuhmann
Email: [email protected]
Phone: +49 661 942 9635
Fax: +49 661 942 9636
Web:www.gselectronic.de
Romania
Net Digital Service
Contact: Traian Maduta
E-mail: [email protected]service.com
Phone: +40 721 249873
Web: www.nds-service.com
Sweden
RCAB
Contact:  Ake Rosengren
Email: [email protected]
Phone: +46 70 582 04 51
Web: http://www.rc-ab.se/
United Kingdom
JD Photo Data
Contact: John Dingley
Email: [email protected]
Phone: +44 1462 452616
Fax: +44 1462 422830
Web: www.jdphotodata.co.uk
Asia/Pacific
Australia/New Zealand
SATCAM
Contact: Rob Leslie
Email: [email protected]
Phone: +61 (0)2 9807 7081
Fax: +61 (0)2 9807 7083
Cell: +972.505.202917
Web: www.satcam.com.au
India
SCB INTERCONNECTION SOLUTIONS PVT LTD
Contact: Nagaraj V.
Email: [email protected] | [email protected]
Phone: +91-120-3295568 +00120-2613962
Fax: +91-120-4119642
Cell: +91-953-8864451
Web: www.scbispl.com
Singapore/Malaysia/Indonesia Thailand/Philippines
EMTEC Solutions Pte Ltd
Contact: Hamzah b K.Abdulla
Email: [email protected]
Phone: +65-6634-6049
Fax: +65-6337-2616
Web: scancad.emtec.sg
Japan
Unicraft Co., Ltd.
Contact: Toshinao Fujimura
日本
ユニクラフト株式会社
お問い合わせ:営業部 佐藤
メールアドレス:[email protected]
電話番号:+81 (0)3 3467 6041
ファックス:+81 (0)3 3467 6159
ウェブサイト:www.unicraft.co.jp
Korea
ExleetEdge, Inc.
Contact: Hyeong A. Kwon
Email: [email protected]
Phone: +82-2-2631-5402/3
Mobile: +82-10-9410-4839
Web: www.exleetedge.com
Taiwan
MICROSYS
Contact: Mr. Tim Tsai, President
Email: [email protected]
Phone: +886 3 222 3170
Fax:     +886 3 222 3150
Web: www.microsys-e.com.tw
ScanCAD is now ITAR Registered As you may know, ScanCAD International has a robust service department focused on providing additional capacity for U.S. infrastructure legacy electronics maintenance....
read more
Trade shows
ScanCAD participates in many trade shows during the year, whether in ScanCAD's own booth or by way of our distributor/OEM.
E-21 Electronic Fair
August 30-September 1, 2022
Odense, Denmark
Eltraco Booth
Guadalajara Expo & Tech Forum
September 21-22, 2022
Guadalajara, Mexico
ScanCAD Booth #708
TPCA Show
October 26 - 28, 2022
Taipei, Taiwan
Microsys Booth
IPC APEX 2023
January 24 - 26, 2023
San Diego, CA, USA
ScanCAD Booth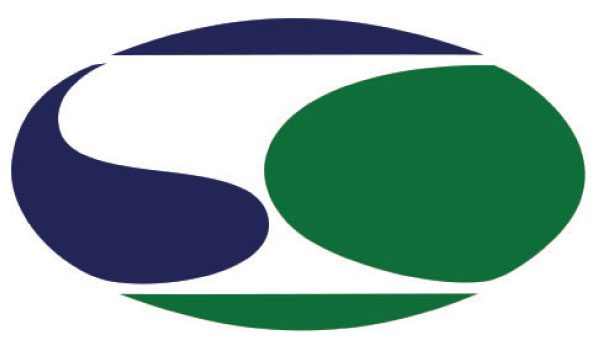 ScanCAD Gives Back
Giving back is an important part of our company vision. As a global company, bettering the lives of others is central to what makes us most excited. Because of this, ScanCAD gives a percentage of revenue to charities and mission-driven nonprofit organizations that employees are most passionate about supporting.
ScanCAD International Inc. is a corporate member of: