Today:   Over 3000 customers in 50+ countries on six continents are using ScanCAD products and services.
ScanCAD is proud to support our customers through an extensive network of OEMs, distributors, representatives and technical personnel.
2020: ScanCAD worked in collaboration with TetraHive 2020 – US Air Force Phase II. In response to a global pandemic, ScanCAD created a robust and supportive virtual training model to enable worldwide clients to connect with training resources virtually.
In response to customer feedback, we added a robust metrology add-on complementing our inspection product suite. With the new addon, customers can perform 100% inspection of products and also take detailed annotated measurements using the same NIST traceable system.
2019: ScanCAD core software release 8.80 provides a brand new, completely redesigned and rethought user experience. The new user experience was constructed from the ground-up to provide a simple, intuitive, and streamlined interface regardless of the user's workflow.
Collaborated with Tetrahive Technologies on a U.S. Air Force SBIR (Small Business Innovation Research) project to develop and improve non-destructive PCB RE technology using X-Ray Computed Tomography coupled with advanced algorithmic processing.
2018: Released new imaging platform and integrated software to provide many productivity benefits including faster scans, improved accuracy and enhanced data manipulation reducing cycle time and taking advantage of latest PC technology.
ScanCAD moves to a new location in Conifer, Colorado.
2017: New user interface for ProWorks product.
Released CT-scan x-ray interface and image processing enhancements for PCB RE and foreign object detection.
2016: Released X-ray image import capability for Legacy Re-engineering products.
Released Schematic Generation Modules (Lite and Standard), intelligent PDF writer, and direct links to industry-standard CAD packages.
2015: Released Precision Material Removal System (PMRS) – A hardware platform to help in delaminating PCBs as well as removing conformal coating from PCBs during repair.
Released Microblaster Accessory Option for ScanFAB
2014: Released new ScanINSPECT Lite & ScanSTENCIL Xtra Lite and Double Monitor Option integrating ProWorks with all ScanCAD products.
2013: Released new flat-bed scanner hardware, ScanINSPECT super large film inspection, Cloud version of ProWorks, ScanFAB enhanced schematic generation and enhanced ScanSOLO packages
2012: Released new ScanINSPECT Clamshell Hardware, ProWorks Batch/Mass Production,  FPT Self-Learn and Validation Process Module for ScanFAB.
2011: Released new ScanINSPECT BGA system to inspect Solder Balls on BGA parts.
2010: Announced ConvertPLUS ARE software program as a complement to the Reverse Engineering process to add pin numbering, IPC-D 356, IPC-2581, ODB++ and FATF outputs.
Announced EDWinXP to take reverse engineering data back to schematics and CAD.
2009: Entered into a strategic partnership with Evertt Charles Corporation, a Dover Company, for the global distribution of ProWorks, a family of Process Management Work Instruction Software, with over 2000 licenses installed across Asia, Europe, and the Americas.
2008: Released and installed ScanINSPECT SPI for inspection of printed or dispensed solder paste.
2007: First ScanINSPECT system installed into the Solar Cell (PV) Industry.
Announced a new product ScanINSPECT FPT, a flying probe electrical tester suitable for fixture-less bare PCBs.
2006: Released and installed ScanINSPECT WBI systems for inspection of wire bond applications.
ScanCAD Headquarters move to a new location after 12 years at the Morrison location.
2005: Announced ScanINSPECT VPI, a Process Control and Set-up Tool.
2004: Released ScanINSPECT API systems for inspection of Low Temperature Co-fired Cemarics (LTCC), High Temperature Co-fired Ceramics (HTCC), and Hybrid apps.
2003: Announced ScanINSPECT AFI Lite (Automatic Film Inspection) & ScanFAB Lite. Released ScanEYE products in Asia.
2002: Released 6000/8000/12800 dpi scanning capabilities and color vectorization.
Announced ScanINSPECT AFI (Automatic Film Inspection) and AMI (Automatic Mark Inspection), SIPLACE SCAN and ScanINSPECT BPI (Ball Placement Inspection).  Ann Arbor Michigan location comes on-line to compliment Colorado location in support of Eastern USA and Europe.
2001: Released 4000 dpi scanning capabilities;  Released  ScanCOMPONENT.
Announced ScanINSPECT Application Suite, StencilScan, CADConductor.
2000: Released 2000 dpi scanning capabilities and enhanced dispensing, loaded board, stencil, screen and component measurement and inspection systems.
1999: Released Windows 98/NT-based software for all products; Special U.S. Government grant awarded to enhance product platform.
1998: Formal release of Win95-based software for all products.
Introduced ScanSTENCIL, Released PanaPRO/SCAN I and II, ScanMATE.
1997: Added CAD import capability to ScanPLACE; Released MaskBUILDER.(Japanese Language)
1996: Released ScanMOUNT I, II and III;
1995: Added Voice Recognition, released Scan/400 and Scan/2020 (2000 dpi scanner product).
Released ScanPROGRAMMER. (Japanese Language Product)
1994: Applied scanner technology to Laser cut stencil operations. (ScanPRO)
Released AutoSCAN, QuadScan I, II, III, and UniPAD.
1992: Applied scanner technology to the PCB assembly industry. (ScanPLACE, UNISCAN)
1991: PCB Assembly Scanning opportunity documented.
1990: ScanCAD International formed and assumed product responsibility from European company.
1989: Applied PC-based, low-cost scanner technology to board fabrication. (ScanFAB)
1987: Roots in PCB fabrication industry. (CNC drilling machines, photoplotting, etc.)
ScanCAD is now ITAR Registered As you may know, ScanCAD International has a robust service department focused on providing additional capacity for U.S. infrastructure legacy electronics maintenance....
read more
Trade shows
ScanCAD participates in many trade shows during the year, whether in ScanCAD's own booth or by way of our distributor/OEM.
E-21 Electronic Fair
August 30-September 1, 2022
Odense, Denmark
Eltraco Booth
Austin Expo & Tech Forum
September 13, 2022
Austin, Texas, USA
Southwest Systems Technology Booth
Guadalajara Expo & Tech Forum
September 21-22, 2022
Guadalajara, Mexico
ScanCAD Booth #708
Productronica/Electronica India
September 21-23, 2022
Greater Noida, India
SCB Interconnection Solutions Booth
TPCA Show
October 26 - 28, 2022
Taipei, Taiwan
Microsys Booth
DMC 2022 Show
December 5-8, 2022
Tampa, Florida, USA
ScanCAD Booth #313
IPC APEX 2023
January 24 - 26, 2023
San Diego, CA, USA
ScanCAD Booth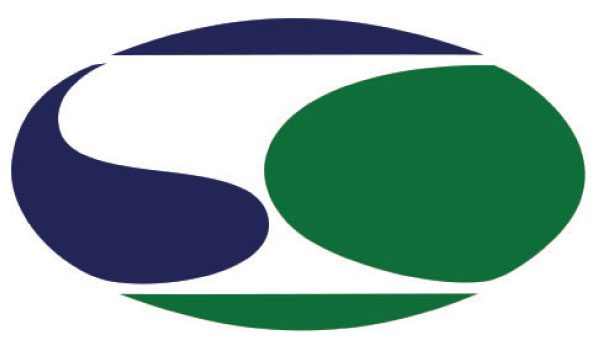 ScanCAD Gives Back
Giving back is an important part of our company vision. As a global company, bettering the lives of others is central to what makes us most excited. Because of this, ScanCAD gives a percentage of revenue to charities and mission-driven nonprofit organizations that employees are most passionate about supporting.
ScanCAD International Inc. is a corporate member of: