With today's challenging design environment, customers must move quickly from product design to prototype with an ever changing variety of components coming from multiple sources. This is done on a collection of machines that support many different processes, like plotting, developing, plating, gluing and soldering. Each machine is operated by a collection of people at different facilities with different skill levels. This must all be completed with the lowest cost and highest success rate possible. 
For the past 30 years, ScanCAD has offered inspection systems to over 50 countries across the globe, with many different manufacturing processes, outputs and problems. Let us use our knowledge and experience to provide you with an independent inspection confirming that your parts have been manufactured to spec. 
ScanCAD's NIST-Traceable calibrated optical imaging system can inspect 100% of your stencils, screens, phototools, encoders, boards, films or other 2D parts. By examining the original design data against the product, ScanCAD is able to simultaneously inspect millions of features and find deviations down to 12 micron. 
Our inspection process is both simple and robust. 
Process and import the CAM, CAD or cut file

Image the part in question using our calibrated imaging platform

Superimpose the image of the item and the CAD Data

Inspect using ScanCAD's powerful inspection software

Generate a report showing locations of blockages, defects, damage or debris, as well as position problems and missing apertures. 
Stencils, whether e-form or laser cut, suffer manufacturing defects that can completely disable a product line or cause failure of a PCB after many years of use that may not initially be caught by electrical test. By leveraging our imaging platform, we can inspect each aperture for size, shape, blockages or damage simultaneously. Results are documented, and you can determine if the stencil or screen is usable for a production run or if you need to replace the stencil. If desired, we can even adjust the data to create a stencil that better matches the circuit board (see the Motorola study below). Additionally, ScanCAD can measure the stencil's stretch and sizing, either in or out of frame. This inspection can identify issues with scaling when compared to the design data for the PCB.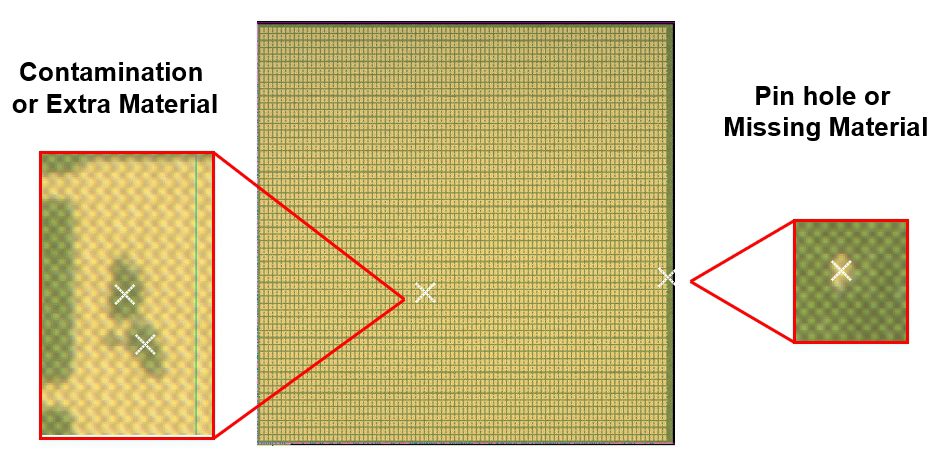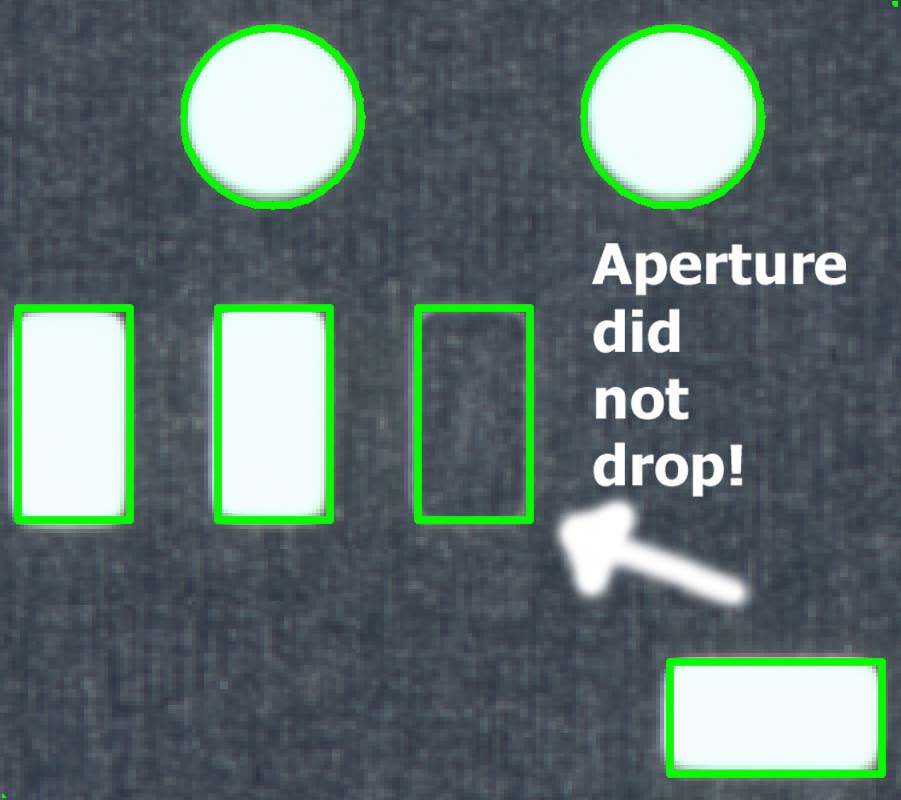 In order to reduce lead times, some companies made the mistake of using the same gerber data to produce the circuit board AND the stencil for the PCB. Once fabricated, the stencil and PCB did not match due to the fact that both fabrication processes have vastly different tolerances and accuracies.
The study concluded that solder paste and component placement errors can be reduced by over 40% by simply adjusting the stencil cut data to match the PCB after the board was fabricated.
Using the same imaging platform, ScanCAD can measure and inspect 2D or extruded parts against its original 2D CAD data. By inspecting the part as a whole and against its original design shape and size, this measurement process easily identifies problems with arcs, curves and dimensionality that may be missed when checking individual dimensional measurements using traditional measurement methods.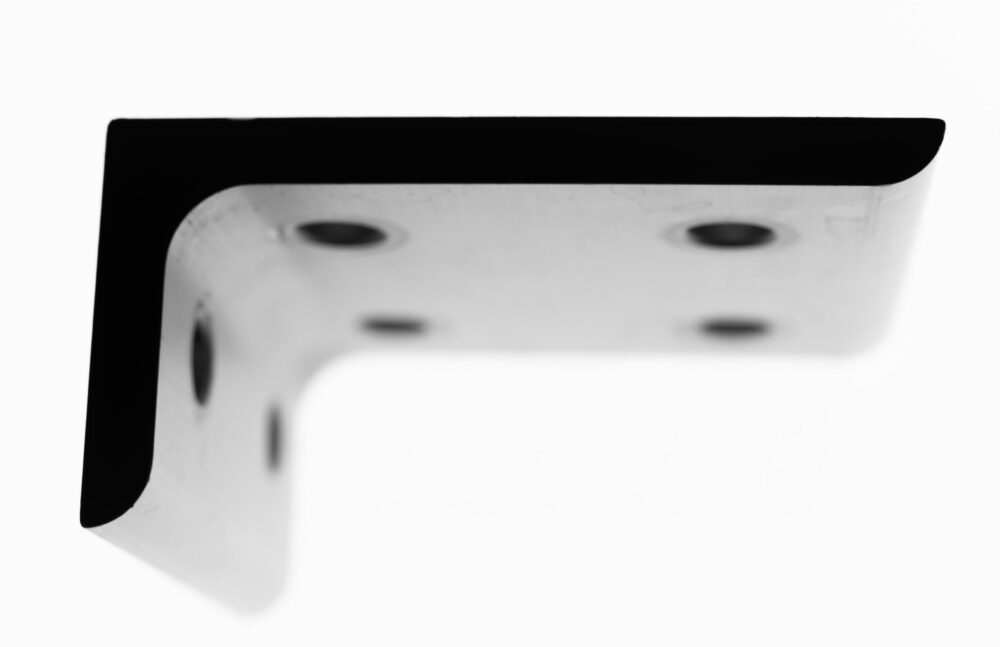 Films, Phototools and Textiles, oh my!
Beyond simple parts, ScanCAD can also inspect transparent and semitransparent 2D patterns from photo tools, films, textiles, and meshes. One of our customers, Kodak, uses these systems to inspect for 15 micron defects on film rolls 5 kilometers long!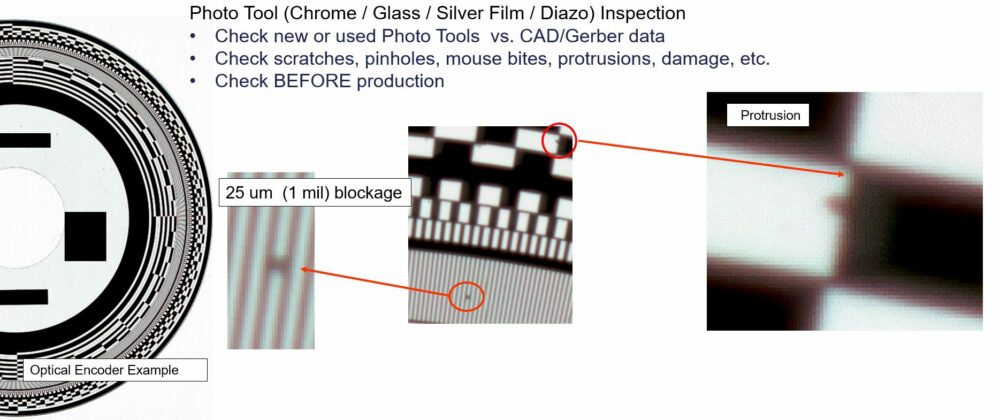 No fabrication process is perfect, and this is especially true for circuit fabrication. There are many chemicals and materials, different processes, heat and pressure that are required for fabrication, so a PCB may not be identical to its original design data. ScanCAD can check PCBs and Flex circuits for manufacturing defects in the solder mask, solder/solder paste deposition, silkscreen, layer to layer registration, and wet-dispensed material print quality and thickness.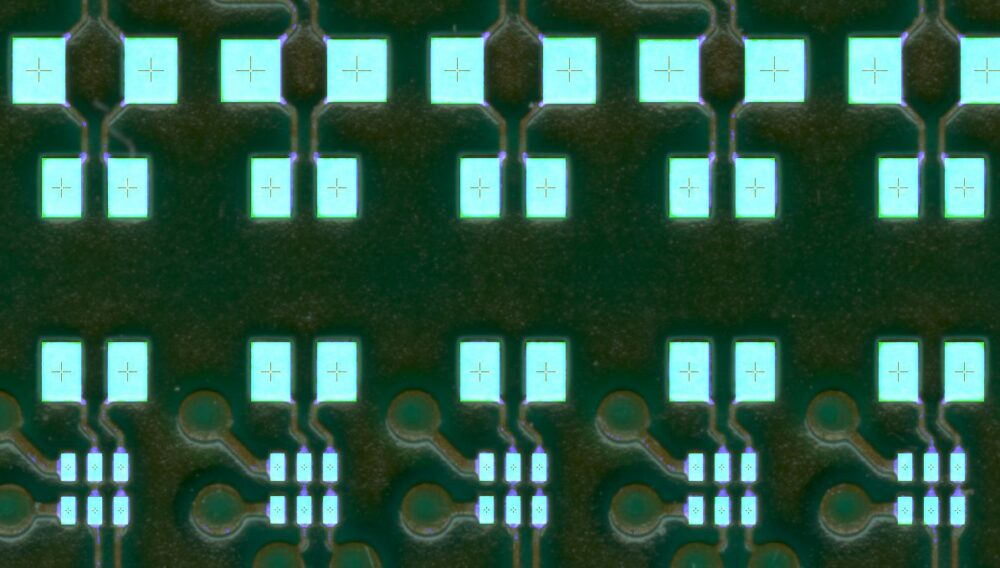 Sometimes it is necessary to completely depopulate a PCB. This can be for an array of reasons including reverse engineering, testing and quality control. We offer a variety of services to assist you...
read more
Trade shows
ScanCAD participates in many trade shows during the year, whether in ScanCAD's own booth or by way of our distributor/OEM.
Ciudad Juarez Expo and Tech Forum
May 18, 2023
Ciudad Juarez, Mexico
Location TBD
USM Reps Booth
Aguascalientes Expo and Tech Forum
June 1, 2023
Aguascalientes, Mexico
HOTEL MARRIOT
USM Reps Booth
Querétaro Expo and Tech Forum
July 13, 2023
Querétaro, Mexico
Location TBD
USM Reps Booth
Chihuahua City Expo and Tech Forum
September 7, 2023
Chihuahua City, Mexico
HOTEL SHERATON
USM Reps Booth
Guadalajara Expo and Tech Forum
October 25 and 26, 2023
Chihuahua City, Mexico
EXPO GUADALAJARA
USM Reps Booth
TPCA Show
October 25-27, 2023
Taipei , Taiwan
Microsys Booth
PRODUCTRONICA 2023
November 14-17, 2023
Munich, Germany
GS Electronic Booth
DMC 2023
December 11-14, 2023
Music City Center
Nashville, Tennessee
Booth 314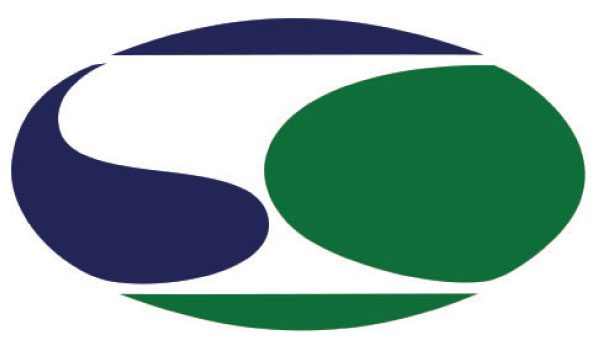 ScanCAD Gives Back
Giving back is an important part of our company vision. As a global company, bettering the lives of others is central to what makes us most excited. Because of this, ScanCAD gives a percentage of revenue to charities and mission-driven nonprofit organizations that employees are most passionate about supporting.
ScanCAD International Inc. is a corporate member of: