We are the provider of the only system in the world that can take a physical circuit board and fully reverse engineer it to provide complete manufacturing CAD data and even native format schematics. Our system includes the ability to capture precise form, fit and function for all layers of the PCB, including all inner layer geometries, drill, drill plating and layer thickness, cutouts, outline, silkscreen, and even blind or buried vias.
Data generated from PCB Reverse Engineering can be used either to manufacture replacement parts, or provide insight in repairing existing parts when schematics may not be available.
Unique Niche
Our systems are a critical component to the hardware support strategy for numerous military, governmental, aerospace, nuclear, utility, automotive and commercial firms. They rely on our system to keep their mission-critical hardware operational each and every day.
ScanCAD Systems support legacy products systems when spare parts and manufacturing data is no longer available.
Unique Technology
Internally developed software coupled with our low-cost vision platform and NIST certified calibration equipment ensures that our system is a solution that is custom tailored for your application. Our hardware and software have been specifically designed to maintain an excellent price-performance ratio, maximize your ROI and provide a unique set of tools for effective and efficient reverse engineering, regardless of the scale of your project.
Unique Process
Over our thirty years in business, we have continuously improved our process to support cutting edge technology. Whether a circuit card has two or twelve layers, blind or buried vias, and the substrate is FR4 or Thermount ™, we have the process knowledge to ensure your success.
A Case Study
A Californian power plant was forced to go offline due to the absence of a $500 printed circuit board (PCB). Their inventory was exhausted, and the original manufacturer of that PCB was no longer in business.  Given the fact that the US power grid is running at capacity, the downtime was costing dearly and time was of the essence. Fortunately, the power plant was able to locate ScanCAD quickly and began to process the board immediately.  The resulting CAD data was sent to a local PCB fabrication and assembly house. The resultant PCB retained identical form, fit, and function to the original and was quickly tested and put into service. Extra parts were fabricated so satisfactory spares would be on hand and the data package for the board was archived for future use. The ScanCAD system empowered this power plant and enabled them to take control of their own maintenance and decrease reliance on external suppliers.
There are two organizations in North America using ScanCAD PCB RE solutions dedicated solely to keeping Nuclear Power Plants running, not counting coal, gas, and renewable plants!
Technical Specifications*
Scanner
 High-Resolution Color Flatbed Scanner, Size A3:(400/1000/1600/2000/2400/3200/4000/ 4800 dpi) Calibrated Accuracy: ± 0.001" (± 0.0254mm)
 A3-Scanning Bed Area: 11.7″ x 16.5″ (297mm x 419mm)
Multiple scans can be stitched together for a larger working area
Computer**
 Multi Core Processor – 3GHz
 1TB 7200 RPM HD, 8-16 GB RAM
 CD/DVD ROM (For archive purposes)
 Flat Panel Monitor
 Ethernet Connection
 Windows 10 – 64-Bit
 2 available USB ports – USB2 or USB3
**Recommended customer-supplied minimum PC requirements.
Additional System Components
 Precision Glass NIST Calibration Grid
 ConvertPLUS CAM Software
 Work Instruction Software (WIS)
 Custom Transmissive Lighting Package
 Custom Workstation Desk
 Scanning Accessory Package
The following are trademarks of the indicated companies: Gerber, Ucamco N.V.; Windows 10, Microsoft®;  ScanCAD™, ScanFAB™, Scan-T™, ScanPLACE™ and ScanINSPECT VPI™ are trademarks of ScanCAD International, Inc. *All specifications and designs subject to change without notice.*
Did you know that the US military estimates that over 15% of all spare and electronic parts for weapons, vehicles and other equipment are counterfeit? This means that affected defense equipment that...
read more
Trade shows
ScanCAD participates in many trade shows during the year, whether in ScanCAD's own booth or by way of our distributor/OEM.
IPC APEX 2023
January 24 - 26, 2023
San Diego, CA, USA
ScanCAD Booth #819
Monterrey Expo and Tech Forum
April 20, 2023
Monterrey, Mexico
CINTERMEX
USM Reps Booth
35th Control
May 9-12, 2023
Stuttgart, Germany
JD PhotoData Booth
Ciudad Juarez Expo and Tech Forum
May 18, 2023
Ciudad Juarez, Mexico
Location TBD
USM Reps Booth
Aguascalientes Expo and Tech Forum
June 1, 2023
Aguascalientes, Mexico
HOTEL MARRIOT
USM Reps Booth
Querétaro Expo and Tech Forum
July 13, 2023
Querétaro, Mexico
Location TBD
USM Reps Booth
Chihuahua City Expo and Tech Forum
September 7, 2023
Chihuahua City, Mexico
HOTEL SHERATON
USM Reps Booth
Guadalajara Expo and Tech Forum
October 25 and 26, 2023
Chihuahua City, Mexico
EXPO GUADALAJARA
USM Reps Booth
TPCA Show
October 25-27, 2023
Taipei , Taiwan
Microsys Booth
PRODUCTRONICA 2023
November 14-17, 2023
Munich, Germany
GS Electronic Booth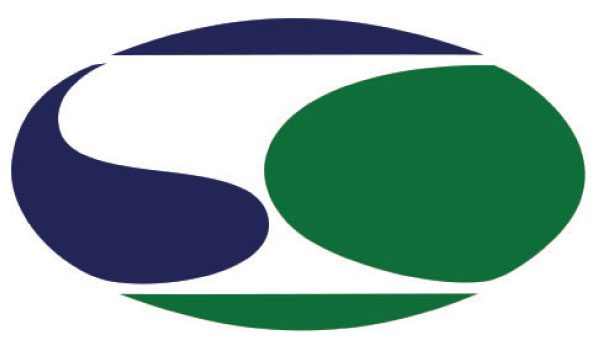 ScanCAD Gives Back
Giving back is an important part of our company vision. As a global company, bettering the lives of others is central to what makes us most excited. Because of this, ScanCAD gives a percentage of revenue to charities and mission-driven nonprofit organizations that employees are most passionate about supporting.
ScanCAD International Inc. is a corporate member of: