We are the provider of the world's leading inspection, measurement, and data creation system since 1990.   Our multi-purpose inspection system includes the ability to capture calibrated, high resolution color or monochrome images. We can image, inspect, measure and generate data for numerous parts including stencils, screens, bare Printed Circuit Boards (PCB), film, artwork, photo-tools, tooling, carriers, balls or bumps, wirebonds, printed or dispensed materials, and much more. Basically, if something is flat, we can scan it! Once imaged, our system can then overlay original CAD data or Golden Part images to perform automated inspection using a variety of powerful algorithms.
Inspect incoming parts, and each step of your value add to minimize scrap and rework. Use our system for New Product Introduction as well routine process setup and control.
Unique Niche
Independent verification of critical features on production parts is mandatory for ensuring high quality and low defect rates.  Even one defect can be very costly due to scrap, rework or even final product recall. Our systems permit both automated inspection as well as high accuracy measurement on the same low cost, PC based platform.
100% inspection is required with today's complex parts as feature size and tolerances continue to get smaller and densities increase.
Unique Technology
Internally developed software coupled with our low-cost vision platform and NIST certified calibration equipment ensures that our system is a solution that is custom tailored for your application. Our hardware and software have been specifically designed to maintain an excellent price-performance ratio, maximize your ROI and provide a unique set of tools for effective and efficient inspection & measurement.
100% traceability and SPC data for your quality certification and compliance requirements.
Unique Process
Over our thirty years in business, we have continuously improved our process to support cutting edge technology.  Our ability to inspect relative to fabrication data, original design data, and/or a golden part sets our system apart.  In addition, the same system can also generate fabrication data that exactly matches the substrate.
A Case Study
One of 3,200 capacitor apertures on a low cost solder paste stencil caused a massive, very costly automobile recall.  This micro defect was not caught by the stencil fabricator's manual inspection method before the stencil was shipped.   Nor was it caught by the stencil user through their manual inbound inspection or by their electrical test after the board was assembled, since there just was enough solder on the pad for the electrical test to pass.  The final transmission control unit product failed in the field after about 6 months due to vibration and temperature variation. All of this could have been avoided by simply checking the stencil with a ScanCAD automated stencil inspection system immediately prior to placing the stencil into production.
Quality issues are unpredictable and expensive. A low cost system combined with a five minute process can save an enormous amount of money, time, and energy in the long run.
Technical Specifications*
Scanner
 High-Resolution Color Flatbed Scanner, Size A3:(400/1000/1600/2000/2400/3200/4000/ 4800 dpi) Calibrated Accuracy: ± 0.001" (± 0.0254mm)
 A3-Scanning Bed Area: 11.7″ x 16.5″ (297mm x 419mm)
Multiple scans can be stitched together for a larger working area
Computer**
 Multi Core Processor – 3GHz
 1TB 7200 RPM HD, 8-16 GB RAM (Additional 256 GB SSD recommended for higher performance)
FHD (1920X1080) Flat Panel Monitor
 Ethernet Connection
 Windows 10 – 64-Bit
 2 available USB ports – USB2 or USB3
**Recommended customer-supplied minimum PC requirements.
Additional System Components
 Precision Glass NIST Calibration Grid
 Software Protection Key
 Custom Transmissive Lighting Package
 Custom Workstation Desk
 Scanning Accessory Package
The following are trademarks of the indicated companies: Gerber, Ucamco N.V.; Windows 10, Microsoft®;  ScanCAD™ and ScanINSPECT VPI™ are trademarks of ScanCAD International, Inc. *All specifications and designs subject to change without notice.*
Sometimes it is necessary to completely depopulate a PCB. This can be for an array of reasons including reverse engineering, testing and quality control. We offer a variety of services to assist you...
read more
Trade shows
ScanCAD participates in many trade shows during the year, whether in ScanCAD's own booth or by way of our distributor/OEM.
Ciudad Juarez Expo and Tech Forum
May 18, 2023
Ciudad Juarez, Mexico
Location TBD
USM Reps Booth
Aguascalientes Expo and Tech Forum
June 1, 2023
Aguascalientes, Mexico
HOTEL MARRIOT
USM Reps Booth
Querétaro Expo and Tech Forum
July 13, 2023
Querétaro, Mexico
Location TBD
USM Reps Booth
Chihuahua City Expo and Tech Forum
September 7, 2023
Chihuahua City, Mexico
HOTEL SHERATON
USM Reps Booth
Guadalajara Expo and Tech Forum
October 25 and 26, 2023
Chihuahua City, Mexico
EXPO GUADALAJARA
USM Reps Booth
TPCA Show
October 25-27, 2023
Taipei , Taiwan
Microsys Booth
PRODUCTRONICA 2023
November 14-17, 2023
Munich, Germany
GS Electronic Booth
DMC 2023
December 11-14, 2023
Music City Center
Nashville, Tennessee
Booth 314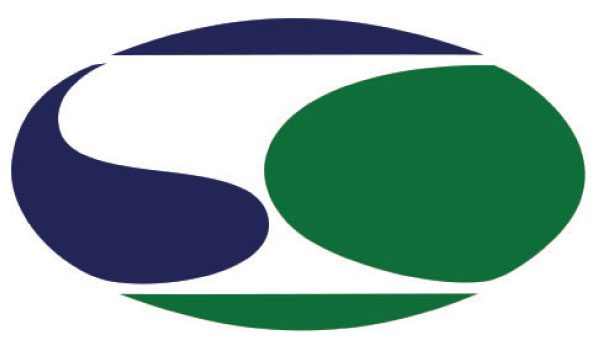 ScanCAD Gives Back
Giving back is an important part of our company vision. As a global company, bettering the lives of others is central to what makes us most excited. Because of this, ScanCAD gives a percentage of revenue to charities and mission-driven nonprofit organizations that employees are most passionate about supporting.
ScanCAD International Inc. is a corporate member of: