ScanINSPECT is a fully integrated, stand-alone process control, measurement and inspection workstation for use in many applications in multiple industries during the extrusion process. ScanINSPECT uses a PC Windows-based software package integrated with a high-resolution, calibrated, A3 size flatbed scanner. This combination allows for inspection of parts at virtually any stage of production. Parts can be inspected versus Gerber data, CAD data and/or Golden parts.
Today's extrusion manufacturers face many challenges due to ever-more complex customer specifications, faster turn-around times, smaller production runs, and tighter tolerances; all with the need for zero defects. ScanINSPECT can help to keep the manufacturing process under control to guarantee a quality product.
Reduce scrap, ensure that the end product is within specs, and IMPROVE your bottom line!
ScanINSPECT can be used at many stages of production such as:
New Product Introduction (NPI) as a process setup tool to ensure all variables come together smoothly as a "virtual" product avoiding costly problems before full production starts with "real" products.
Inspect both a first piece and the die.
An SPC sampling tool for high volume production to ensure the process stays in control.
Inspect all parts in lower volume production to ensure high quality and minimize costly rework and warranty returns.
ScanINSPECT can be used in a variety of industries such as:
Automotive
Aerospace
Medical
Military
Electrical
Machinery
Construction
Energy
Multi-purpose Inspection System
ScanINSPECT is capable of performing many different types of inspection in a manufacturing facility. The system is ideal for inspection of 2D flat parts or the profile of 3D parts.
The combination of fast, easy programming and short inspection times allow for inspection of 100% of features on a part.
Flexible front and/or back lighting along with color or B&W imaging allow for the inspection of many types of parts. Parts with holes or cutouts can be easily inspected with backlighting and B&W imaging. Any feature that has a slight color difference relative to its background can be inspected using color imaging and powerful color separation algorithms.
ScanINSPECT can detect different problems due to variations during the manufacturing process:
Die swell
Flow rates
Temperature
Shrinkage
Puller speed
Vacuum sizing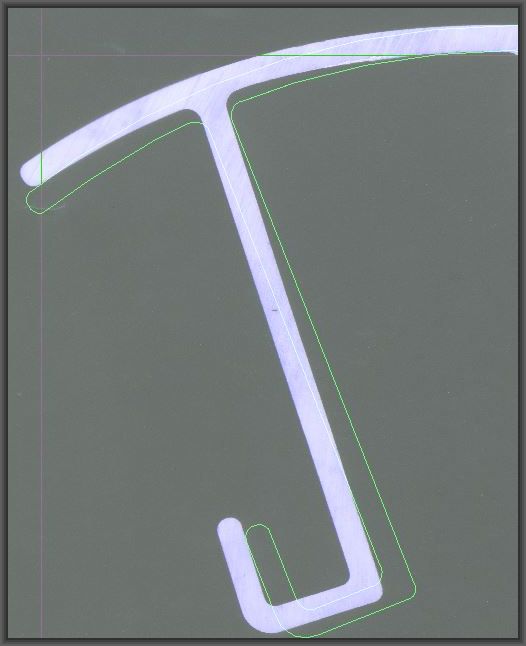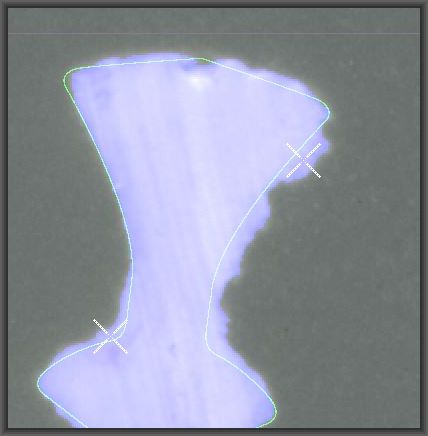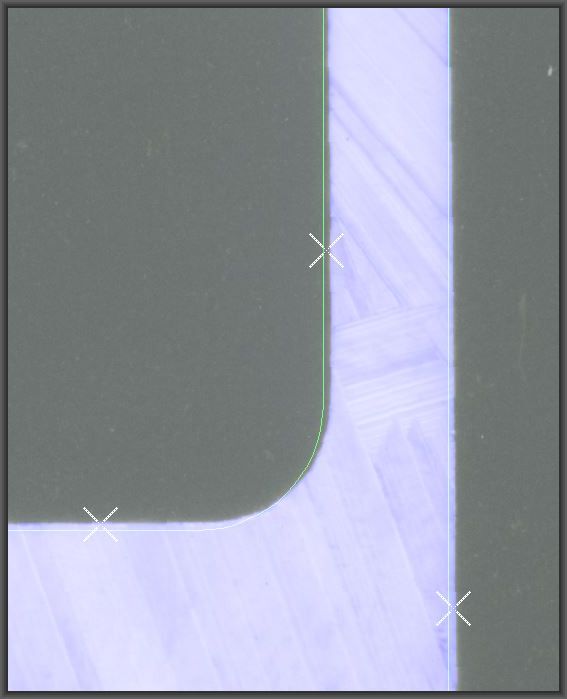 The ScanINSPECT system can be quickly learned and is simple to operate. Operators can step between defects and zoom in and out to verify errors. Inspection reports can be easily generated. Calibrated high resolution images of parts can be stored for traceability.
Die swell
Flow rates
Temperature
Shrinkage
Puller speed
Vacuum sizing
The ScanINSPECT system can automatically inspect the scanned part to Gerber or CAD data AND/OR to a Golden part. The inspection threshold is determined by the operator and each area outside of tolerance with this threshold is marked by a 'X' and number from 1 to n that can be further visually inspected, as needed.
SCANNER
High-Resolution Color Flatbed Scanner, Size A3: (400/1000/2000/3200*/4000*/4800* dpi)
Calibrated Accuracy: ± 0.0015" (± 0.0381mm)
A3-Scanning Bed Area: 11.7″ x 16.5″ (297mm x 419mm)
Maximum Work Area: 32.0″ x 32.0″ (813mm x 813mm)
*Reduced scanning area for 3200 & 4800 dpi
COMPUTER*
Multi Core Processor – 3 GHz
1 TB 7200 RPM HD, 8 – 16 GB RAM
CD/DVD ROM
Flat Panel Monitor
Ethernet Connection
Windows 10 – 64-Bit
2 avail. USB2 or USB3 ports
*Recommended customer supplied minimum PC requirements.
ADDITIONAL SYSTEM COMPONENTS
Precision NIST Certified Glass Calibration Grid
ConvertPLUS CAM Software
Software Protection Key
Custom Transmissive Lighting Package
Custom Workstation Desk
Scanning Accessory Package
The following are trademarks of the indicated companies: Gerber, Ucamco N.V.; Windows 10, Microsoft®;  ScanCAD™ and ScanINSPECT VPI™ are trademarks of ScanCAD International, Inc. *All specifications and designs subject to change without notice.*
Friendly, Flexible, Innovative & Global
ScanCAD International, Inc. continues to flourish and evolve to successfully meet ever-changing technology requirements.
All ScanCAD products were developed at the request of its customers, therefore your comments and suggestions are welcome.