ScanCAD wins Top 10 Vision Solutions Provider for 2018!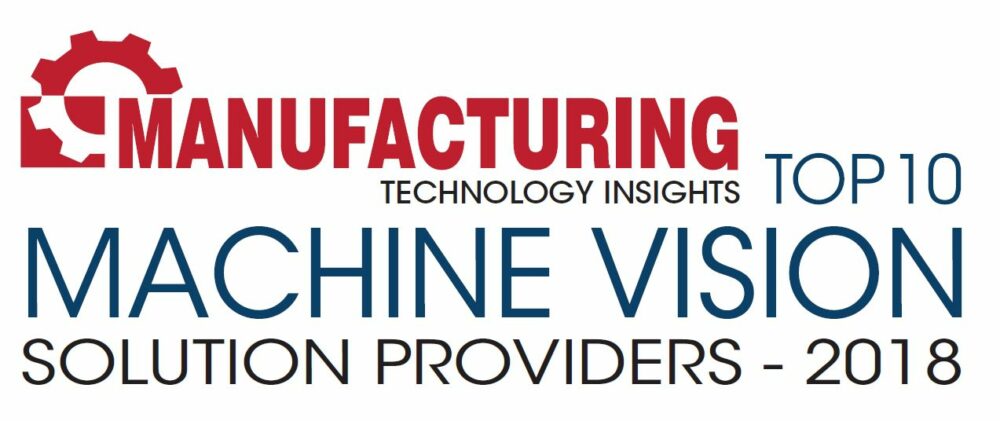 Machine Vision Special
September 1, 2018 edition
"ScanCAD embraces digital twin, the link between virtual and real, unleashing creativity and innovation combined with manufacturing quality and reliability."
We are honored to have been selected as one of the top 10 machine vision solution providers for 2018 by Manufacturing Technology Insights. 
2018 culminated in a major software release for ScanCAD with support for a brand-new vision platform. The new platform support brought with it almost 300% reduction in imaging time, 33% improved accuracy, virtually unlimited image area, and 900% longer intervals in between calibration. We are committed to excellence in machine vision and look forward to continuing to work in conjunction with our partners and customers to solve an ever-changing tapestry of manufacturing problems.
Take a look at the full article below!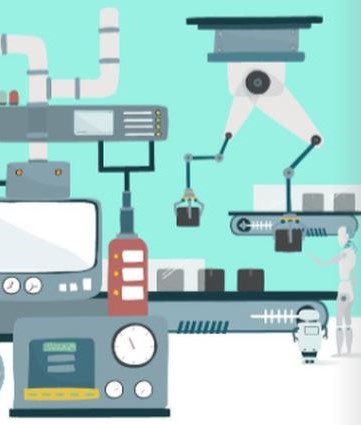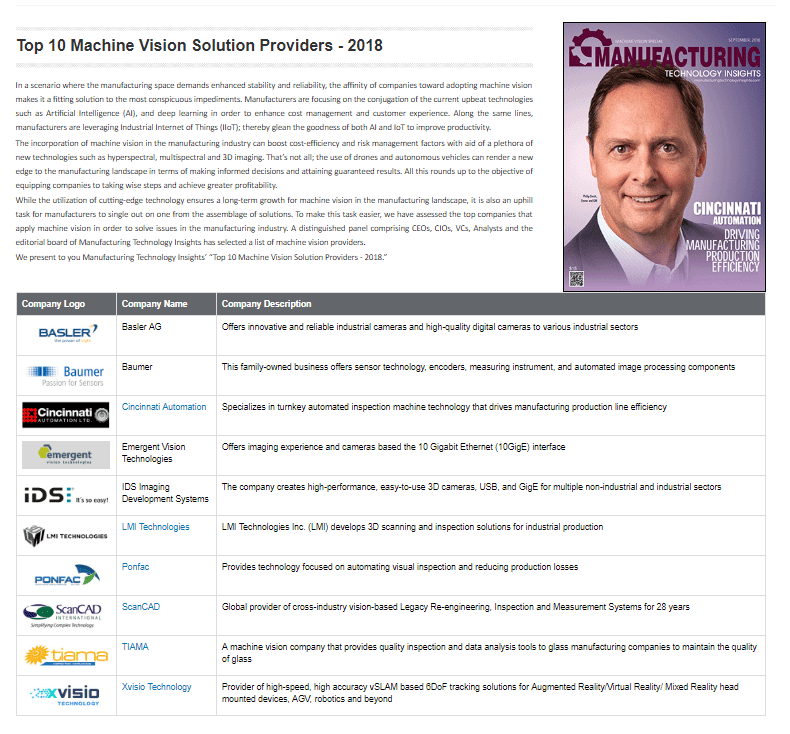 Click on the image above for more information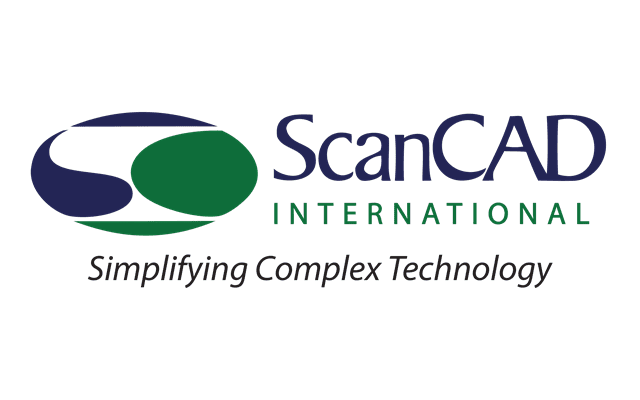 See links below to access the article.