ScanINSPECT AMI (Automatic Mark Inspection) identifies the "skip" marks that designate defective PCB boards in a panel. AMI provides a simple and user-friendly alternative to time-consuming manual checking methods or expensive, high-end placement systems checking each board. Boards with skip marks can now be used with AMI to decrease production time. Additionally many board fabricators offer price discounts for panels with skip marks; these boards can now be used.
ScanINSPECT AMI uses simple Windows user interface integrated with an automatic conveyor and image-processing unit. This combination allows for skip marks to be detected both inline and offline (with a loader/unloader). Both methods save considerable time since the board is checked only once by a single machine rather than multiple times by multiple machines.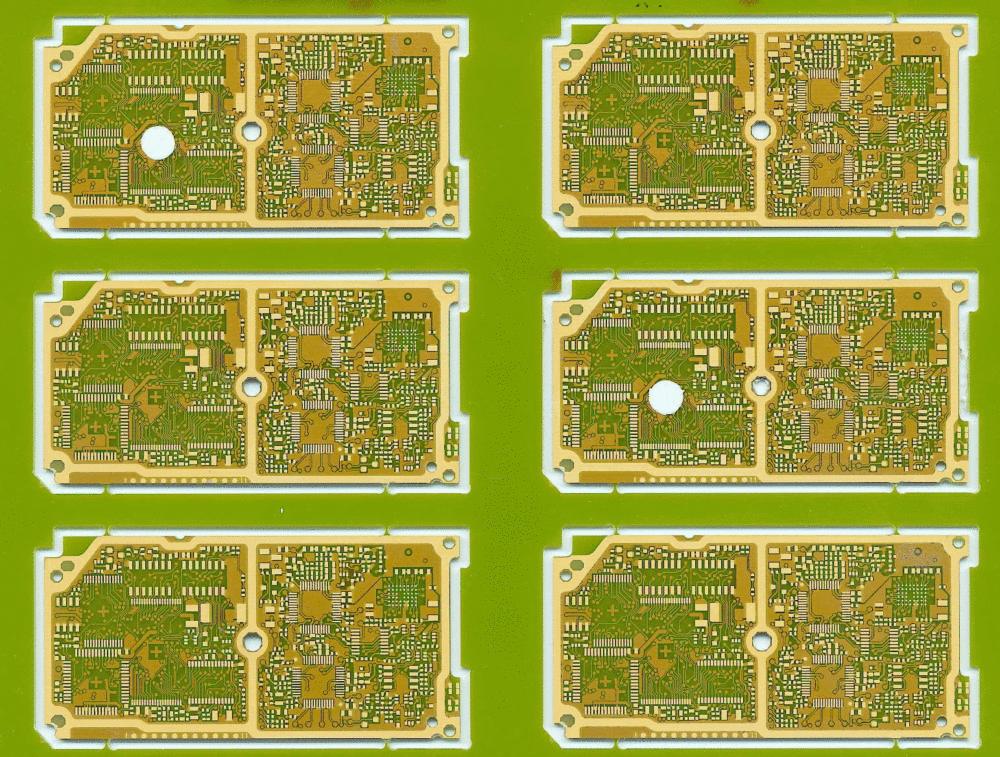 How Does ScanINSPECT AMI Work?
ScanINSPECT AMI's integration within the production line provides 100% verification of absence / presence of skip marks before entering the placement environment.
Each PCB or substrate is placed into AMI to distinguish marks at the head of the line. The PCB is then shuttled down the line. No more wasteful placement of components on boards that fail.
Quick & Simple Programming
ScanINSPECT AMI uses a golden board to teach skip marks fast and easy. The software consists of five easy steps to program the boards to be examined. ScanINSPECT AMI can run inline in production mode or can be setup offline with a loader/unloader as a batch job.
ScanINSPECT AMI reads the barcode, automatically aligns the image, identifies the skip marks in seconds, and generates an ASCII file with all skip information. Pick and place machines save time by reading this file instead of having to inspect each board for a skip mark.
Increase Yield & Overall Equipment Efficiency
ScanINSPECT AMI's powerful inspection process increases product yield by ensuring component placement on only good boards. No wasted components! Additionally, the skip marks are only checked once rather than each time the board enters a new machine. Thus, lost production time and inefficient placement of components is eliminated.
 Timely: Save valuable time down the line.
 Flexibility: Accept discounted boards from board fabricators.
 Necessity: Detect marks before entering the line.
 Efficiently: Eliminates wasteful component placement.
 Mandatory: 100% automatic recognition of skip marks.
 Economically: Placement machines are optimized.
 Environmentally: Eliminates board/component scrap.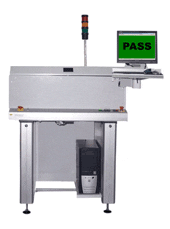 Technical Specifications*
Scanner
 Maximum Board Size: 18″ X 20″ (457mm X 508mm)**
 Minimum Board Size: 2″ x 2″ (50mm x 50mm)
 Maximum Inspection Area: 16.5″ X 20″ (419mm X 508mm)
Scanning Resolutions range from 200 dpi to 2400 dpi
 SMEMA Interface
 CE Certified
**XL size conveyor
Computer*
 Multi Core Processing – 3 GHz
 1 TB 7200 RPM HD, 8 – 16 GB RAM
 CD/DVD ROM – for archive purposes
 Flat Panel Monitor (17" or larger)
 Ethernet connection
 Windows 10 – 64-Bit
 2 available USB ports – USB2 OR USB3
*Recommended customer-supplied minimum PC requirements.
Requirements
 Power Supply: 230V / 50 Hz or 110V / 60 Hz (jumper selectable)
 Power input: 0,75kW
Footprints
 Length: 41.7″ (1,059mm)
 Width: 35.0″ (889mm)
 Height: 77.1″ (1,958mm)
 Weight: 396.8 lbs (180kg)
The following are trademarks of the indicated companies: Gerber, Ucamco N.V.; Windows 10, Microsoft®;  ScanCAD™ and ScanINSPECT VPI™ are trademarks of ScanCAD International, Inc. *All specifications and designs subject to change without notice.*
Friendly, Flexible, Innovative & Global
ScanCAD International, Inc. continues to flourish and evolve to successfully meet ever-changing technology requirements.
All ScanCAD products were developed at the request of its customers, therefore your comments and suggestions are welcome.