Software Release 8.85 is Coming Soon!
We have been hard at work over the last year to bring you meaningful enhancements to your ScanCAD software and we are excited to finally be able to share with you all that we have been up to. We have included some of the major enhancements below.
As always, if you are currently under warranty, the software update will be sent to you automatically as soon as it is ready.
If your warranty has expired, not to worry! We are eager to work with you to get you back under warranty and provide you with all of the benefits including free software updates, unlimited technical support, customer portal access, and software key protection. Please contact us using the button below for special pricing.
General Enhancements
Navigator
We have created a new Navigator function that allows you to see exactly where you are in the context of a layer, no matter how far zoomed in you are. This helps to ensure that you always know where you are working.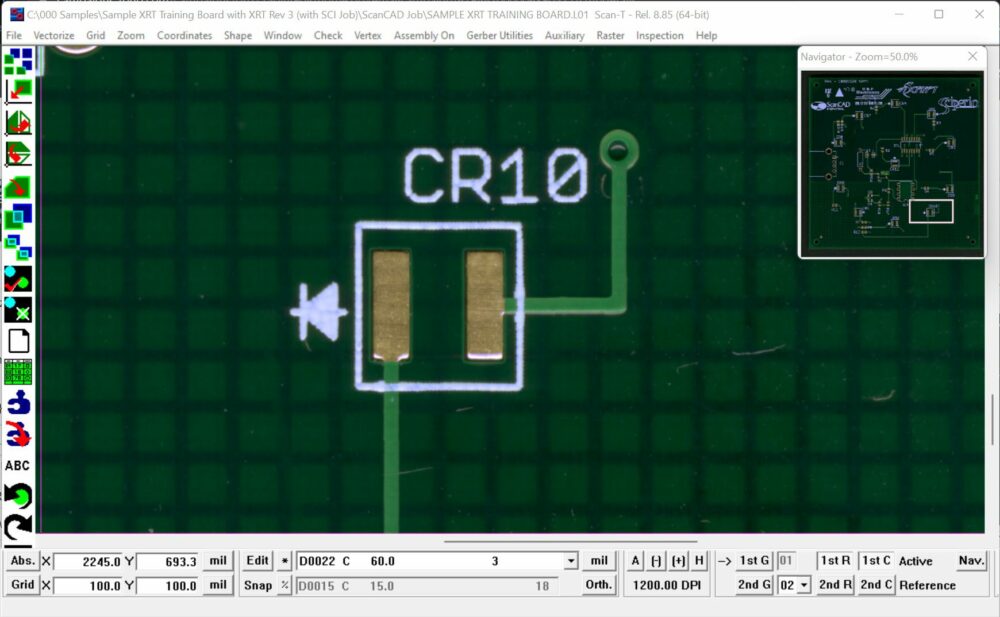 Inspection Enhancements
Automatic Color Separation
You can now select a saved color separation in the scan window. As soon as scanning is complete, the color separation will be performed automatically saving precious seconds in many inspection applications.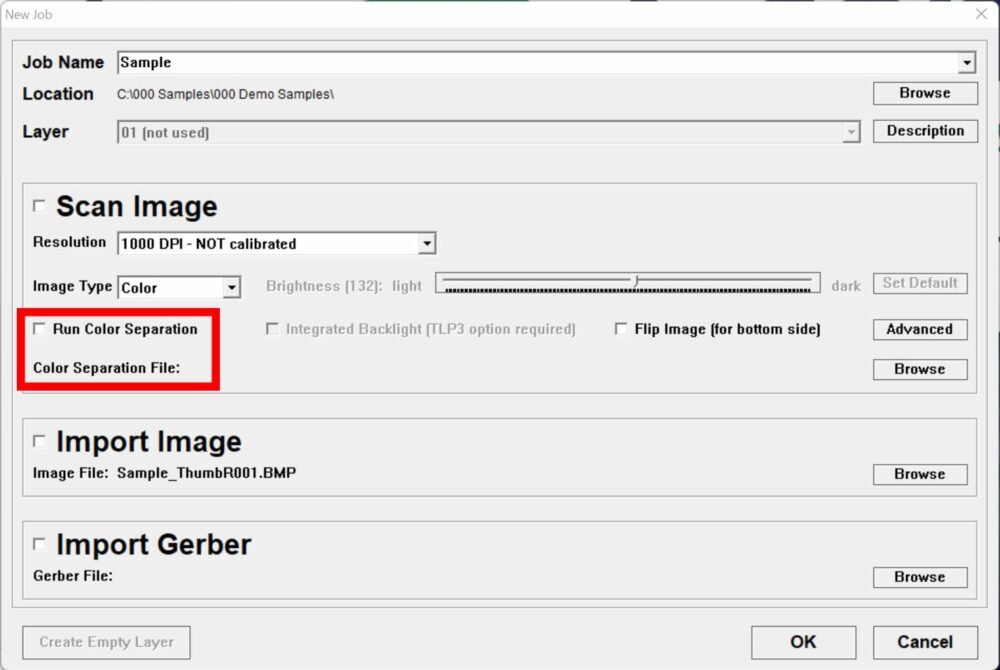 Masking
In our inspection applications, masking has long been at the top of the list for enhancements. Masking is the ability to ignore certain, non-critical areas in an inspection. This helps the operator by ensuring that they are only focused on inspecting areas that matter.
In order to make up for it having been on our development list for so long, we decided to go ahead and create not one, but two powerful masking options to make inspection even more powerful and simple!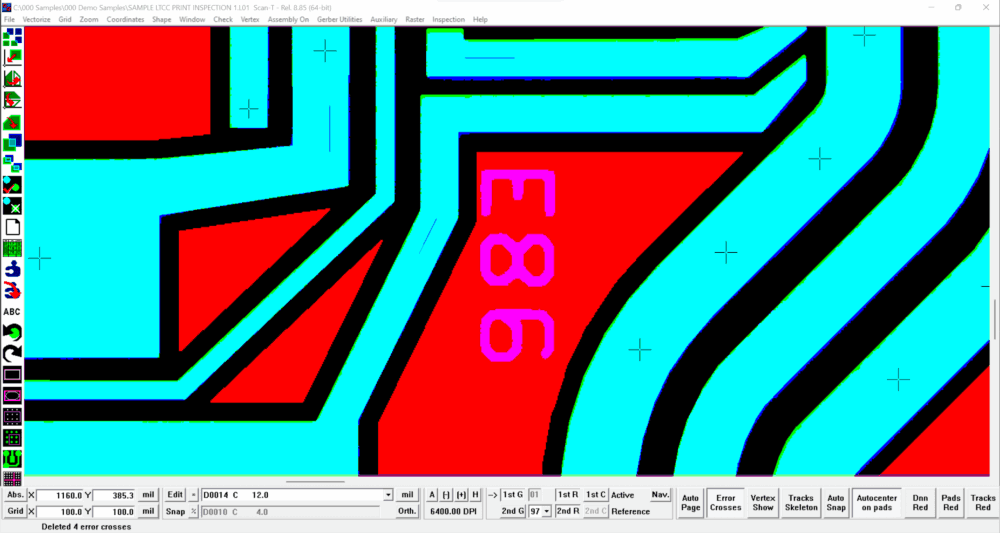 Inspection Report Units
The units selected in the status line coordinates area will now be used for report creation. This ensures that the inspection reports are always aligned with the desired units.
Reverse Engineering Enhancements
Batch Export
All major export functions have been dramatically improved to allow for batch export. This allows you to export multiple layers at one time and manually select which layers you would like to include.
Assembly
We have added a component display mode button onto the status line in assembly mode, making working with components just that much easier.
Crop
You can now crop all job layers and all job data (excluding placement data) using a window.
See these new features in action!